Why on earth would someone that is 5'2″ be happy about weighing 179 pounds?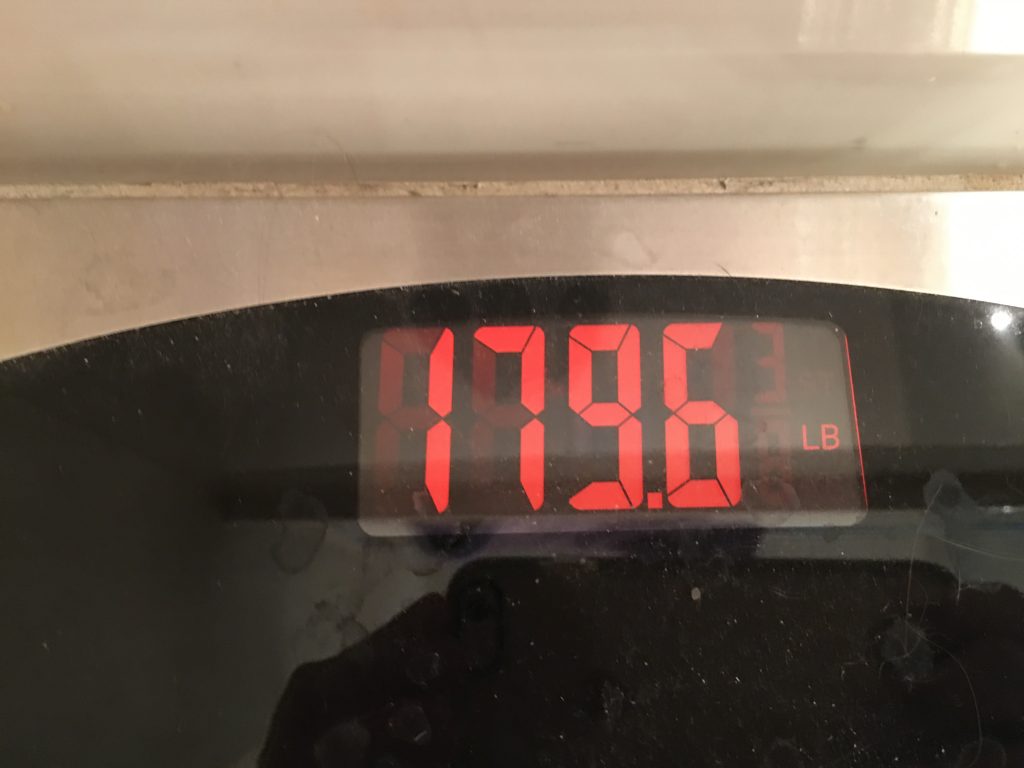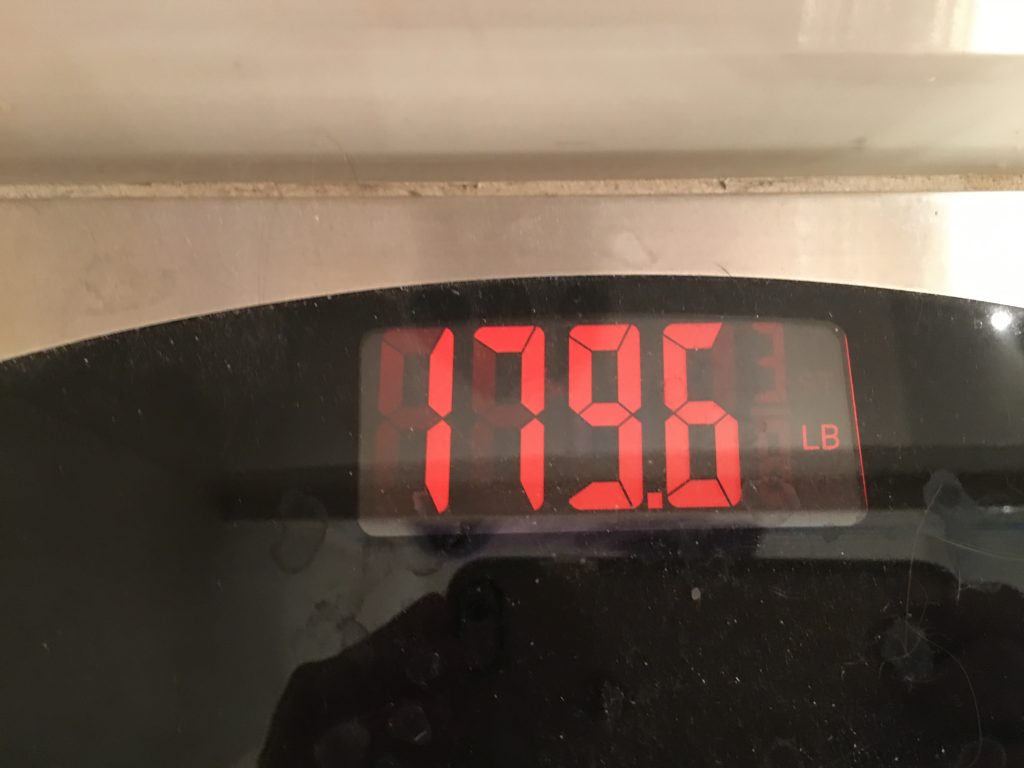 This is gonna be long so get a cup of tea, coffee or a glass of wine and get settled in.
Seven years ago my doctor changed my blood pressure medicine from one prescription to another because my health insurance didn't cover the one I had been taking. About a week later I noticed I gained 3 pounds. Then next day I gained 3 more pounds. For seven days I gained 3 pounds a day. That is 21 pounds in one week!!! I was starting to panic. I hadn't changed what I eat, I hadn't changed my activity level, I hadn't been sick. Then it stopped. Still hadn't changed anything. Finally made the connection to the medication. The doctor said it had to be something else.
Earlier in the year I had weighed 165 and hadn't noticed my weight going slowly up over the next several months. When the 7 days of 3 pounds a day started I weighed 179. It has taken me 7 years to take that 21 pounds back off.
I don't drink soda. I drink tea straight up (without milk or sugar or honey). I have a variety of teas I drink but I have 3 that are my daily drinkers. I drink bottled water. For years it was Smart Water and now it is Essence pH balanced water. Tap water and other bottled waters give me instant heartburn so don't start with the "bottled water is a waste" comments 🙂 In a pinch I can drink Reverse Osmosis filtered water – we have that where we live now and have the past 3 houses in Arizona. I use the RO water for tea. But that is now, then I drank Smart Water and tea. No soda, no sweet drinks, no diet drinks.
Seven days to put on 21 pounds and seven years to take it off. Think about that.
Over the past seven years I have done a lot of research, had a lot of health issues and learned a lot about my body and how it reacts to stress and nature. I had some intense underlying issues that will be a topic for another day but they relate in that my body was under a lot of pressure. Stress, grief, anxiety are a few contributing factors.
For the next few years my weight hung out between 195 and 202. I wasn't happy about it but diets never worked for me and I had friends that did they whole Nutra-system or other "diets" that lost a lot of weight and then gained back double. In the meantime I was diagnosed with thyroid issues – while undergoing tests for rheumatoid arthritis. I was being treated for high blood pressure, insomnia, anxiety, RA (which I don't have), thyroid, fibromyalgia among other things. I was in constant pain, I couldn't sleep, I didn't have energy. The thyroid medication started helping with some things but not others and the doctor kept piling prescriptions on me because well that is what doctors do. The insurance covers drugs – insurance covers the tests – insurance covers the doctor visits – insurance covers everything to keep you unhealthy.
Think about that the next time you don't do something because "insurance doesn't cover it". Like acupuncture or other alternative health options. Like not taking supplements but will take a prescription drug.
I had a heart "episode". Stayed overnight in a NYC hospital – that will NOT happen again. If I have a health emergency in NYC in the future I will take a train to New Jersey before going back into a NYC hospital. I survived that hospital visit but several people admitted when I was did not. Followed up with a full cardiac workup by the cardiologist brother of my primary care doctor. And yes I paid out of pocket for tests not covered by insurance. He didn't find any issues and thankfully my pile of daily pills didn't grow.
Diabetes was added to my list of diagnoses in the summer of 2012. I was up to 15 medications when Hurricane Sandy hit in October 2012.
After Hurricane Sandy destroyed our home, our town and my doctor's office with all my records (no they weren't computerized *sigh*) FEMA brought in a trailer with some doctors that could write prescriptions for those of us that couldn't access their own doctor. The FEMA doctor looked over my med list and started asking "Did you have this issue before you started taking that drug?" There were at least 5 medications that *caused* the issues that required me to take additional medications. Including diabetes.
Let me say that again – I was prescribed a medication for insomnia/anxiety that caused me to develop diabetes. That is the one that sticks in my mind.
I've lost 10 pounds since moving to Green Valley, Arizona in November 2016 – 5 months ago. When I got consistently to the low 180s it hit me that 179 was the magic number. That was the number when I would need to start writing about this journey. I've been in the low 180s range a couple times over the last 3 years but always bounced back to the 189 – 192 range rather quickly. I haven't see the 170s since 2010.
Stay tuned for more of the journey that includes reducing to only one prescription (which is a natural version of my thyroid medication and that I have been able to start reducing), supplements, essential oils, nature, meditation and the final piece of the puzzle has been crystal elixirs. Healing with all natural products and not having to go gluten-free or try fad diets or other disruptive stuff. My doctor is an NMD – meaning she is a naturapath and MD. Finding her was part of the key to my finally getting where I am.
Being in Arizona has been key to getting control of my health. I know the whole world can't move here – and sorry I don't want you all too lol – but the lessons along the way will help you where ever in the world you live.
But you have to break free of the "insurance and drugs fix all" mentality.
I still eat pizza and ice cream. I love sandwiches – with healthier breads. More on that in the coming posts.